Beginning in January 2002, We will have a State of the Art Video Production facility with a 3 Camera Chroma Key Studio. If your dream is to do your own show with special effects (and be the next George Lucas) or do a simple talk or variety show or Edit a Video, call us in mid January for a Tour of the new facility.* Digital Video Editing will be available in 2002. Our current phone number is 624-7404. *If no changes, we will post it here.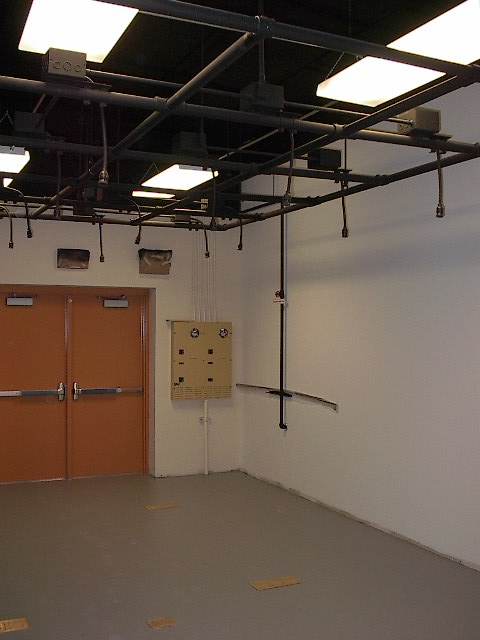 A Sneak Peak at the TV Studio. * Pictures will be updated weekly as Studio nears completion.
A Sneak Peak at the New TRAC 7 Control Room (still under construction). Looking into the TV Studio.